We are happy to share that Elizabeth has expressed interest in the role of Treasurer. While Elizabeth is running unopposed, please take a moment to cast your vote in support. You will find the ballot in an email that was sent to MAEA member emails on December 15 from info@massarted.com. The deadline to cast your vote is January 4, 2023.
Below you can read her full bio as well as what additional positions we are currently looking to fill on the MAEA Board of Directors.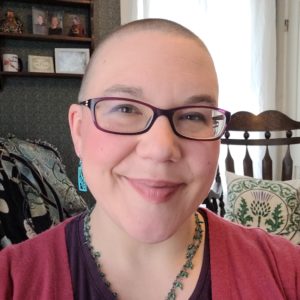 Artist-educator Elizabeth Buck has taught art since 2004 to youth and adults in many non-profits, schools, and museums throughout central Massachusetts. As an educator, Elizabeth helps others learn to enjoy their creativity and successfully express their thoughts, experiences, and emotions through art. As a program manager at the Worcester Art Museum, she concentrates on providing enjoyable, high-quality art experiences for visitors and students, supporting her staff, and helping to highlight artists in the community.

The MAEA board is filled by MAEA members just like you. Consider giving back to your state association in the role of an official board position.
We have a number of positions open for a full or partial term. If you are interested or want more information, please reach out to
secretary@massarted.com
!
Elementary Division Director – Jan 1, 2023 – Dec 31, 2024
Secondary Division Director – Jan 1, 2023 – Dec 31, 2024
Higher Education Division Director – Jan 1, 2023 – Dec 31, 2024
Supervision/Administration Division Director – Jan 1, 2023 – Dec 31, 2024
Awards Committee Chair – Jan 1, 2023 – Dec 31, 2024
Webmaster (non-voting) – Jan 1, 2023 – Dec 31, 2024
Retired Representative – Now – Dec 31, 2023
Community Arts Representative – Now – Dec 31, 2023
Exhibitions Committee Chair – Now – Dec 31, 2023
Advocacy Liaison – Now – Dec 31, 2023
Publications Editor – Now – Dec 31, 2023