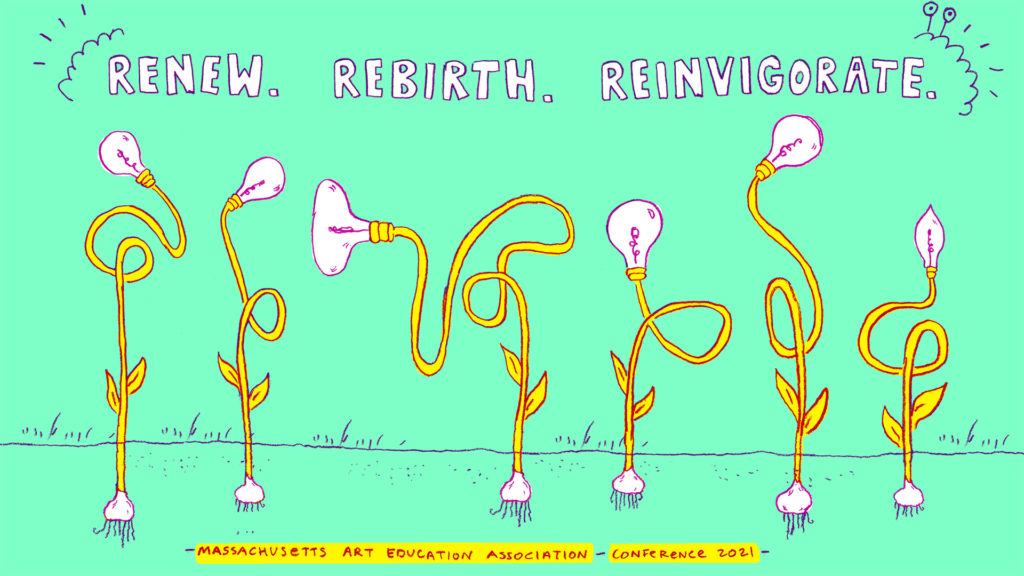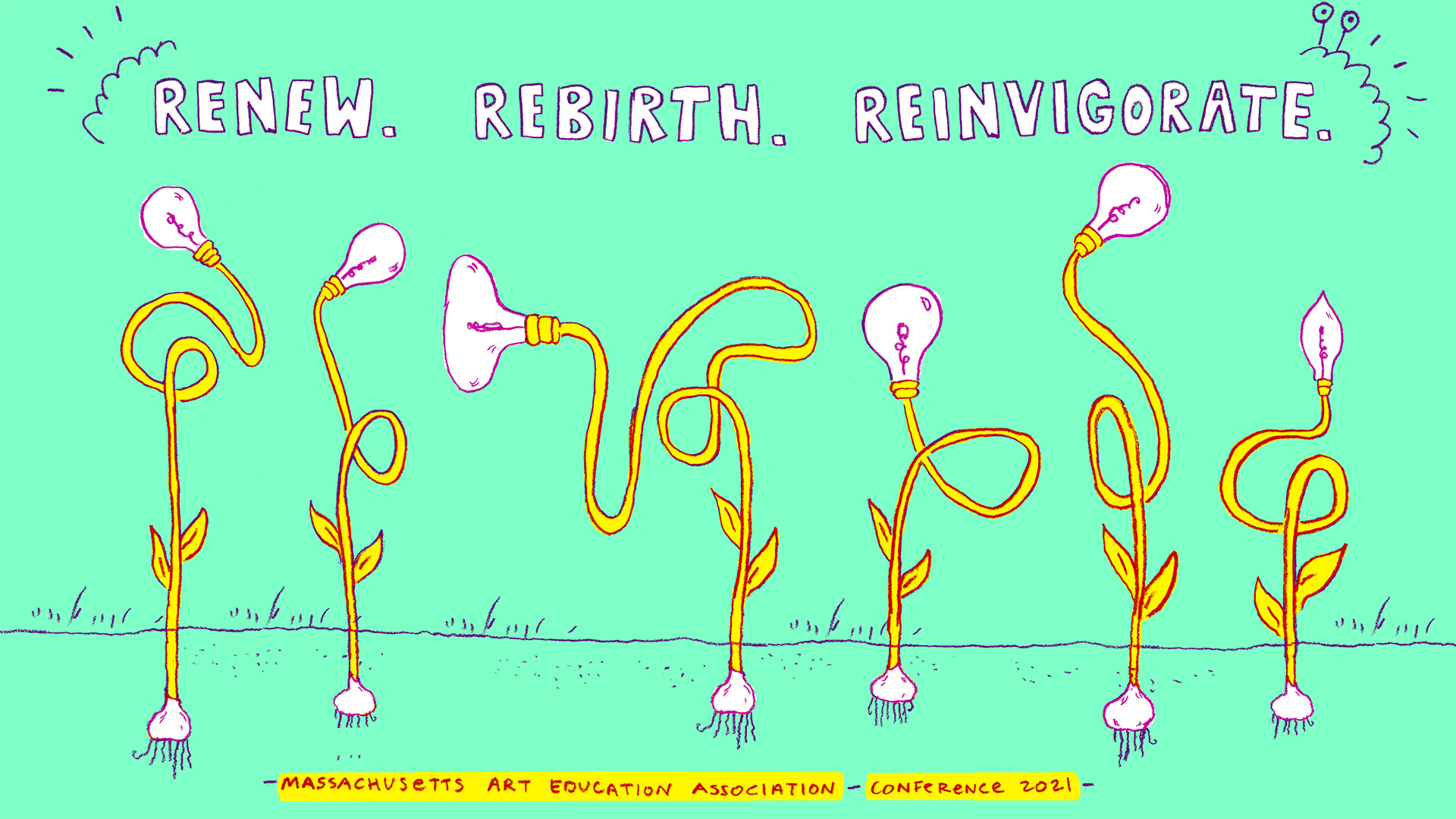 This year we went virtual! A majority of the sessions are asynchronous, meaning you can view them when the time is right for you. Asynchronous sessions will go live on the conference website on November 7 and will be available to view through February 28, 2022. Check out the session offerings here.
Many of the live virtual events that happened on Nov 13-14 were recorded, including keynotes by Chanel Thervil and Cindy Meyers Foley.
If you were't able to join us during the conference weekend, don't worry, you can still participate. Buy your After-Pass ticket today.
Mark your calendars!
September 16, 2021

Early Bird Registration for MAEA/NAEA Members

–

Deadline October 31, 2021
November 1, 2021 Regular Registration
November 7, 2021 Asynchronous sessions go Live
November 13, 2021 Virtual Conference is Live
November 15 – January 31, 2021 After-Pass Tickets Available
---
Keynote Speakers
Saturday November 13 at 9:00 am ET – Chanel Thervil – Creative Resilience as a Salve for Uncertainty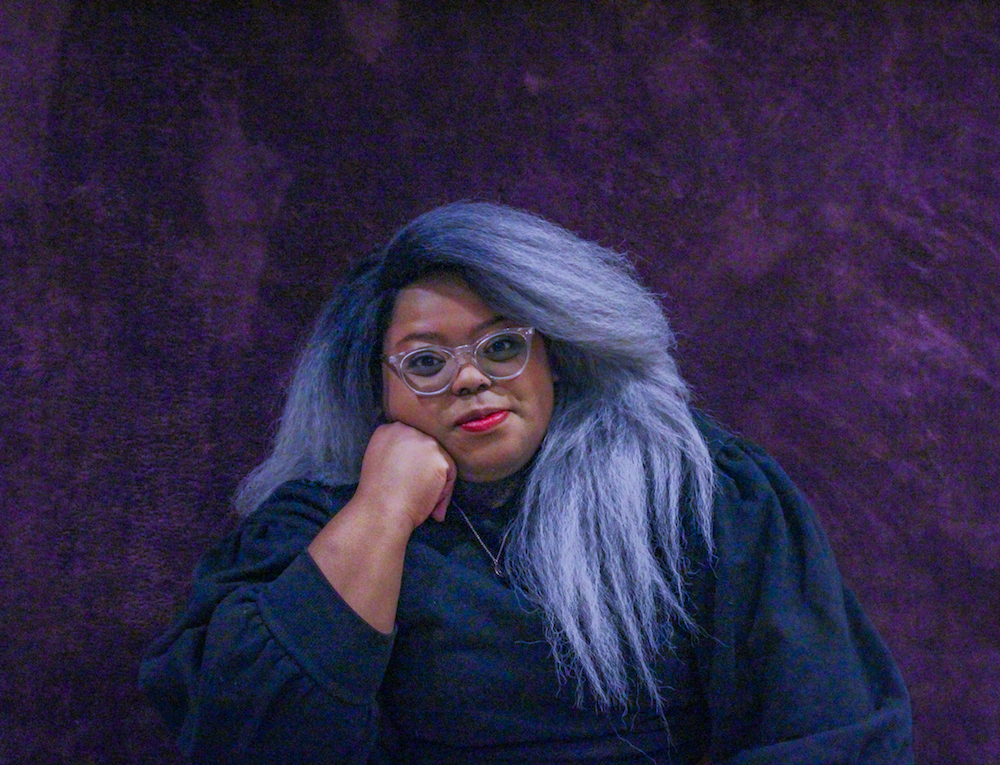 Chanel Thervil is a Haitian American artist and educator that uses varying combinations of abstraction and portraiture to convene communal dialogue around culture, social issues, and existential questions. At the core of her practice lies a desire to empower and inspire tenderness and healing among communities of color through the arts. She holds a Bachelor of Fine Arts in Painting from Pace University and a Master's Degree in Art Education from Massachusetts College of Art and Design. She's been making a splash in Boston via her educational collaborations, public art, and residencies with institutions like The Museum of Fine Arts, The Boston Children's Museum, The DeCordova Museum, The Harvard Ed Portal, and Google. Her work has been featured by PBS Kids, The Boston Globe, The Boston Herald, The Bay State Banner, WBUR's ARTery, WGBH, and Hyperallergic. Find out more by visiting her website www.chanelthervil.com
Sunday November 14 at 10:15 am ET – Cindy Meyers Foley – Art Educators as Change Agents for Courageous Imagination
Cindy Meyers Foley is the Executive Deputy Director for Learning and Experience at the Columbus Museum of Art. She envisioned and led the charge to open the 18,000 sq. ft. Center for Creativity in 2011. In 2013, the museum received the National Medal for Museums in recognition of this work. Foley co-authored a chapter for The Manual for Museum Learning, 2015 as well as guest edited and wrote chapters for Intentionality and the Twenty-First-Century Museum, for the 2014 Journal of Museum Education. Foley has been on the faculty of the Harvard Project Zero Classroom Summer Institute and regularly keynotes a variety of Museum, Art, and Education Conferences. In November 2014, she was a TEDX Columbus Speaker presenting Teaching Art or Teaching to Think like an Artist and in 2016, she was asked to again take the TEDX Stage to present The Benefits of Boredom. Foley received the 2018 Ohio Distinguished Educator for Art Education award.
---
Conference Discounts
The MAEA Board of Directors is happy to share we are also offering a sliding scale ticket price. Please see the suggested sliding scale amounts below.
$15 – Income <$20k/year
$20 – Income between $20k-30k/year
$25 – Income between $30-$40k/year
$30 – Income between $40-$50k/year
$35 – Income between $50k-60k/year
$40 – Income over $60k/year for Members
$80 – Income over $60k/year for Non-Member
---
MAEA Merch
We are happy to share we have new merch available in conjunction with the 2021 MAEA Conference. Check out the QRSTs storefront to purchase your own 2021 Renew.Rebirth.Reinvigorate t-shirt or sweatshirt, or a newly redesigned WickedsmART t-shirt or sweatshirt.
---
Conference related questions?
Email our Conference Committee Chair conference@massarted.com. Please note we are a volunteer run organization, so can take a few days for us to return your email.
Have a general questions? Email info@massarted.com