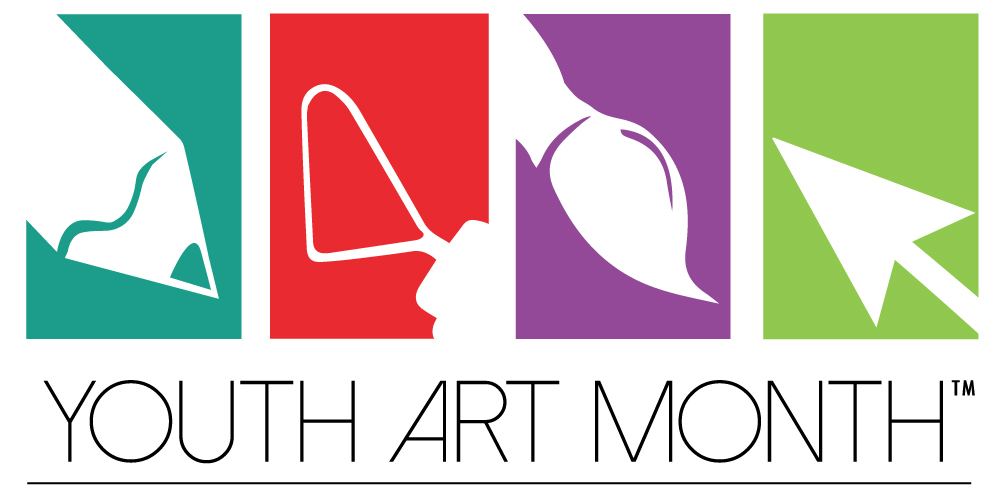 March is Youth Art Month!
There are lots of ways to participate in Youth Art Month 2020.
Don't forget you can also celebrate Youth Art Month in your school, with your district, and at a regional exhibit near you. Start your YAM planning for a school or district event with this quick start guide from the Council for Art Education.
Participating in multiple events spotlights more students and spreads the word on the great things happening in your classroom and the importance of quality art education!
While we are still developing an exact plan for this unprecedented situation, with schools closed for the year, we will not be sending work back to drop-off locations until the fall. We understand this is not ideal for many of the students and teachers with art in the exhibit. Currently the exhibit is still on display. As soon as we are able to go into Boston safely to take down the exhibit, the MAEA Board of Directors will do so. Work will be stored in our secure office during the summer. We are following the guidelines set by Governor Baker, which means the earliest this process could take place is currently sometime after May 18.
As we shared previously, we are in uncharted territory and we appreciate your understanding and support as we navigate this together.
Questions? Contact president@massarted.com
For the Statewide Youth Art Month Exhibit & the MAEA Recognitions Exhibit – The Family Celebration at the State Transportation Building, 10 Park Plaza, Boston took place on Sunday, March 1, 2020.
Congratulations to the Award winners
We are excited to announce the 2020 Massachusetts Youth Art Month Flag, as well as all of our honorable mentions. Thanks to Sargent Art for sponsoring the 2020 Youth Art Month Flag Contest. The 2020 Massachusetts Youth Art Month flag was designed by Haylee Wagner, Grade 12, Shepherd Hill Regional High School, Dudley – Teacher: Stephanie Lashua. See all the winning designs and honorable mentions here.
Congratulations are also in order to the President's Choice Award winners, whose work will be on display at the National Art Education Association Youth Art Month exhibit in Minneapolis, MN.
Hiba Khan, Gr 11
Timeless Progression, Drawing
Groton-Dunstable Regional High School, Teacher: Rebecca Kostich 
Justin Freeland, Gr 12
Commitment to Excellence, Photography
Oxford High School, Teacher: Evelyn Mwenye

Francisco Navarrete Granados, Gr 5
Stacked City, Drawing
Beachmont Elementary School, Revere, Teacher: Shaun Harris
Samuel Brooks, Gr 8
The Crying Shadow, Photography
Wayland Middle School, Teacher: Pete Curran
Avery Conine, Gr 1
John Breather, Painting
J.W. Killam Elementary School, Reading, Teacher: Amy Hussey
Benjamin Garcia, Gr 2
Ben, Drawing
The Oliver Partnership School, Lawrence, Teacher: Leslie Quinlan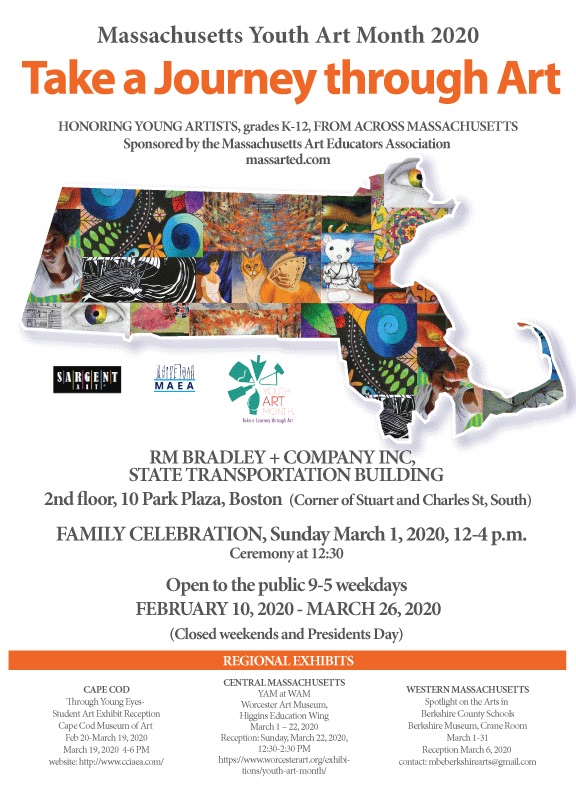 Thank you to Sargent Art for sponsoring Youth Art Month!