Registration is open December 6, 2022 through January 25, 2023!
Piloted in 2018, the Massachusetts Amazing Emerging Artist
Recognitions
Exhibit is a juried show for grade 9 -12 students of Massachusetts Art Education Association (MAEA) members. This exhibition has been very successful with participation growing annually. Student entries are submitted digitally and judged (blind process) by a panel of art educators.
The 2023
MAEA RECOGNITIONS
exhibit will be virtual, posted on the MAEA website. We see this as a real-life opportunity for students to express what is important to them in a visually powerful way. Presenting the exhibit online opens up the possibility of reaching a larger audience on a digital platform.
To register your students for the Massachusetts Amazing Emerging Artists High School Recognition Exhibit please use the ArtCall link below.
Submission Requirements to be submitted by art educator
Open to grade 9-12 art students of MAEA members
Up to 5 student entries per art teacher, only 1 entry per student
Individual student work only, collaborative pieces will not be accepted
No size limits to actual artwork
Artwork must not been previously submitted to MAEA Recognitions
Artwork must be accompanied by an artist statement (maximum of 400 characters)
Teachers should register and submit their student work here starting December 6.
Student work should be photographed and saved as jpegs.

Submit 1 photo for 2D work and up to 2 photos for 3D work.
Minimum image 540 pixels. Maximum 1920 pixels.
Submit 2D size: height x width. Submit 3D size: height x width x depth.

Teachers must submit student's artwork with​ its accompanying artist statement.

Artist Statement: 400 characters maximum.
All artwork must be original, created by the student. It must not infringe upon the intellectual property rights of any other individual or entity​.​ The Massachusetts Art Education Association maintains the right to determine which works of art are appropriate for this exhibit. Any subject matter that is highly controversial, items, symbols, or themes that may represent racism, prejudice, profanity, or are of a violent or lewd nature are not appropriate for this exhibit.
PARTICIPATION FEE:
Notification of Acceptance:
This is a blind juried show. The jury panel has access to the artwork and the artist statement only. Notifications of acceptance will be sent by February 16, 2023. A Student Release Form for accepted artwork will accompany the acceptance notification. The Student Release Form must be completed and returned in order for the artwork to be exhibited.
Media Category Descriptions
DRAWING – 
Mark-making done with manual or mechanical instruments on a 2D surface.
(eg. pastels, ink, pencil, charcoal, etc. or any combination of drawing media)
PAINTING – 
Work created by applying paint/pigment to a 2D surface.
(eg. watercolor, acrylic, oil, or any combination of different painting media.
MIXED MEDIA – 
Work made from more than one medium that incorporates a 3D element
(
breaks the surface plane
).
PHOTOGRAPHY –
Images created with analog or digital cameras.
DIGITAL/GRAPHIC DESIGN –
Digitally produced art.
(eg. digital collages, digitally manipulated photos, posters, book covers, business cards)
CERAMICS
– Pottery and porcelain objects made of fired clay.
SCULPTURE
– 3D work made by a variety of means.
(eg. carving, casting, welding, molding, assembling, etc.)
JEWELRY
– Decorative objects made for personal adornment.
(eg. rings, pings, bracelets, earrings, necklaces)
FASHION
– Articles of clothing or accessories.
(excluding jewelry)
PRINTMAKING
– Artwork created by using various techniques to produce one or multiple copies of an original design from the surface of a template.
(eg. etching, woodcut, linocut, silkscreen, collagraph, monoprint, etc.)
Awards
Virtual EXHIBIT 
Virtual exhibit opens March 17, 2023
Registration
---

Please register and upload images of student work using ArtCall here.
---
Your donation will help fund the MAEA Art Educators Awards for this exhibit.
Q

uestions?
Email:
student_recognition@massarted.com
Sponsors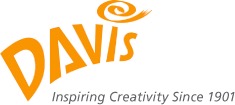 There you will find all 100 artworks that are included in this exhibit, along with their accompanying artist statements.