The Arts|Learning Distinguished Arts Educator Advocate Award recognizes arts educators in music, dance, theater, and the visual arts who demonstrate leadership and excellence in teaching and the development of model arts programs and partnerships. These outstanding educators use the arts and cultural resources to support opportunities for multicultural learning and interdisciplinary planning, and to further the role of the arts in education.
LYNN S. FELDMAN DISTINGUISHED VISUAL ART EDUCATOR ADVOCATE
The Feldman Award is being given to two educators this year. The second art educator we are celebrating is Alexandra Gelles Etscovitz.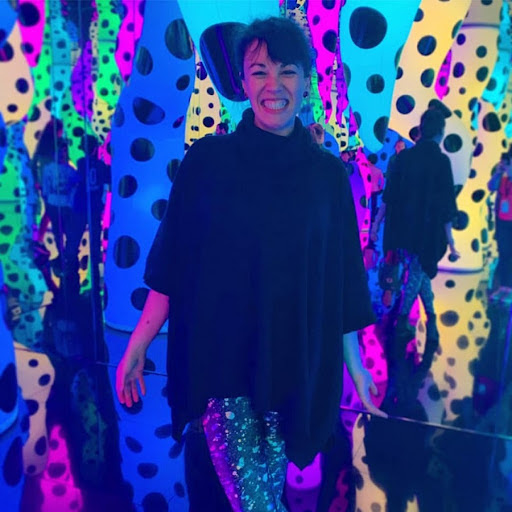 Alexandra loves being an art teacher. Alexandra has been teaching visual art for 18 years at Memorial Spaulding Elementary School in Newton, Massachusetts. Her passion for allowing children to express themselves, interpret, reflect and understand the world around them through creative expression has driven her to both teach art and act as an arts integration champion for all content areas and best practices. Alexandra instructs visual art in Needham with her after-school business
Art4YourChild, along with being an adjunct professor at her alma mater Brandeis University, teaching creativity in the masters of education program for classroom teachers. Alexandra was named the Massachusetts Elementary Art Educator of Year in 2019.
Alexandra appreciates teaching children during such a formative time in life, where possibilities are endless. Her goal is to infuse art and creativity in every area of learning and growth. Her experience with children has led her to a strong core philosophy that the world needs creativity as a means to understand the ever-changing world around us. The studio habits of the arts allow children to grow into thinkers, creators and changemakers that the world needs. With this knowledge, Alexandra hopes to cultivate a love for the arts with all students for a deeper connection to themselves, their community and the world.
SAVE THE DATE!
The 34th Annual Champions of Arts Education Advocacy Awards Celebration will be held on November 17th at Old Sturbridge Village, 1 Old Sturbridge Village Road, Sturbridge, MA 01566
This year's event will be live AND livestreamed! Stay tuned for more information about this event.