Here you will find virtual swag for the 2021 MAEA Conference.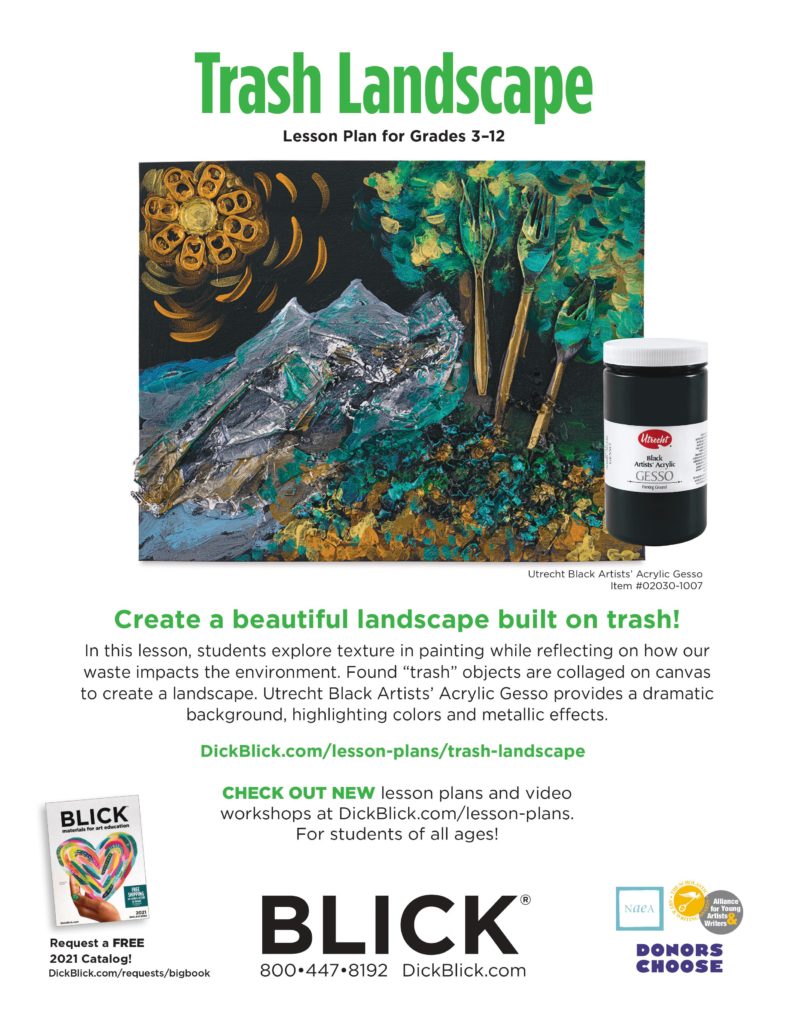 Click the image to download the PDF. Visit DickBlick.com/lesson-plans/trash-landscape for the lesson plan.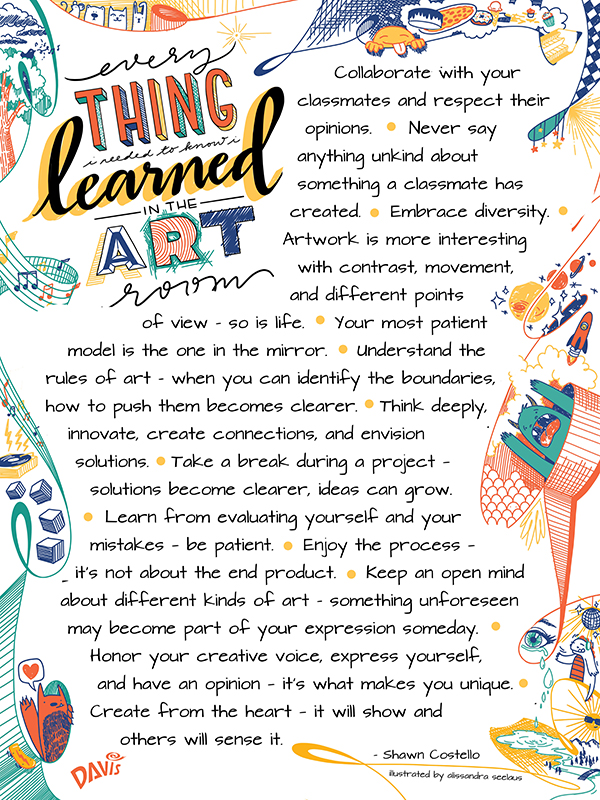 Visit www.davisart.com/maea/free-poster to sign up for a free poster.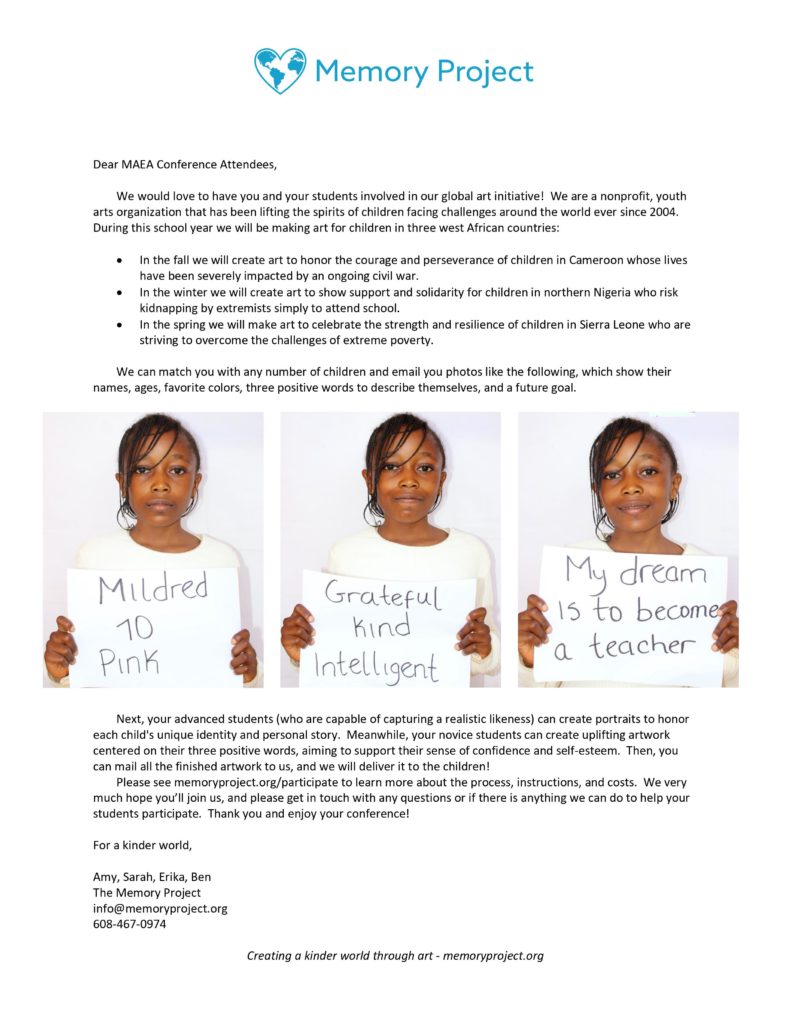 Learn more at memoryproject.org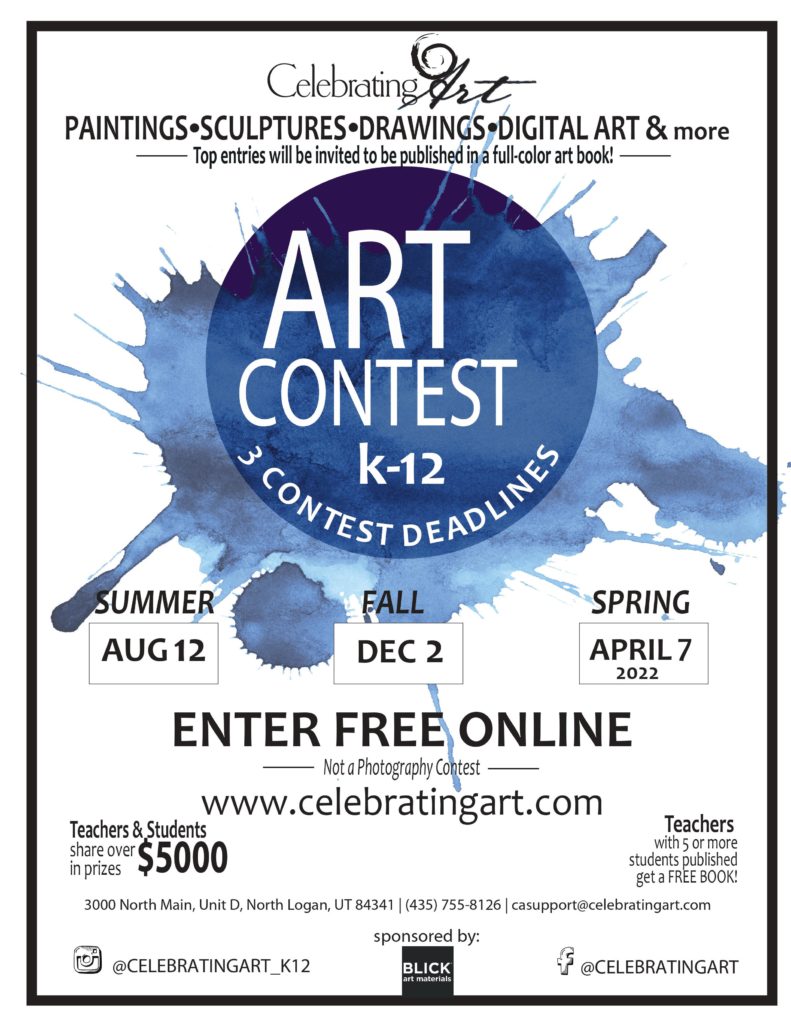 Learn more at www.celebratingart.com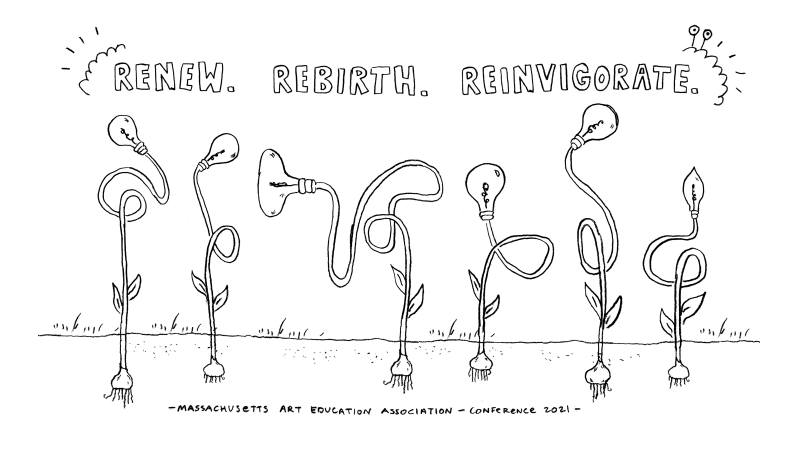 Click here to download a PDF to print out a black and white coloring sheet of the 2021 MAEA Conference Design.