Maureen and Ralph Caouette – Fitchburg Public Schools & Wachusett Regional School District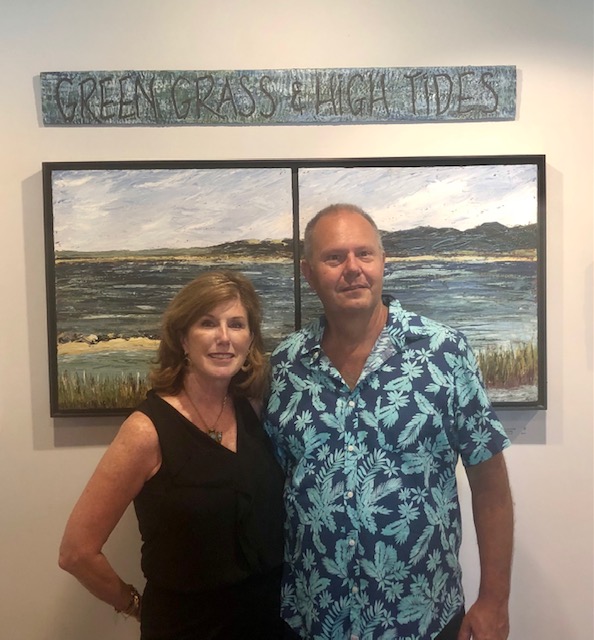 This year, the MAEA Board of Directors is happy to honor and celebrate Maureen and Ralph Caouette together!
Maureen Caouette – I have always considered myself as a maker above all else.  From the earliest memories, I have loved to create.  Becoming an art educator became my goal as a middle school student when I went to my first formal art class in public school.  My art teacher, Mrs Lee Harned, became my mentor and now a life long friend. Even now as a retired art educator, we recently participated in a collage exhibit together with other retired art educators.  Is the circle complete, no never!  Art is and always will be my primary language.  My spouse, Dr. Ralph Caouette, was the benefits of MAEA membership as we were introduced at a New England Art Education conference!  Even as we start our new chapter as retired art educators, we still enjoy the opportunity to teach graduate art ed classes or conduct professional development.  I continue to give back to my wonderful profession by mentoring new teachers too.  Recently, one of my former high school students, landed her first art teaching job.  I still continue to explore the world of Encaustic art, printmaking, jewelry making and plein air painting. We have even retired near an art center. I still enjoy taking art classes and sharing with other artists. I am ever so grateful to have been able to love my career and to know that it will always be the center of who I am.
Dr Ralph Caouette – Art as a center!  My life, interests have always been eclectic and blended from early days, even making a decision what to do in life.  Whether aspects of art, architecture, design, illustration or on the periphery of psych, the environment, elements found in processes of art seemed to resonate.  My choice was obvious—however, I still blend in the rest.  With process at the helm, I believe aspects of making, of standing behind enhanced curiosity, discovery, gains in confidence, developing multiple viewpoints while pushing one's ability to reach, then strength in honing ideas to the problem at hand in a valuable and original solution—is it!  Expression and voice come with time, confidence, and an optimal and rich environment and support.  Programming, or a latitude of opportunity are vital.  If this all sounds like providing a Leonardo-esque experience, then you are right.  Hands-on!  Sketchbooks out!  And a development of thirst!  I have been lucky to be surrounded by like-minded arts enthusiasts, from peers, students, supports to community.  And someone in life to share and see in and of all this!