Timothy O'Connor – New England Art Ed Conference, Boston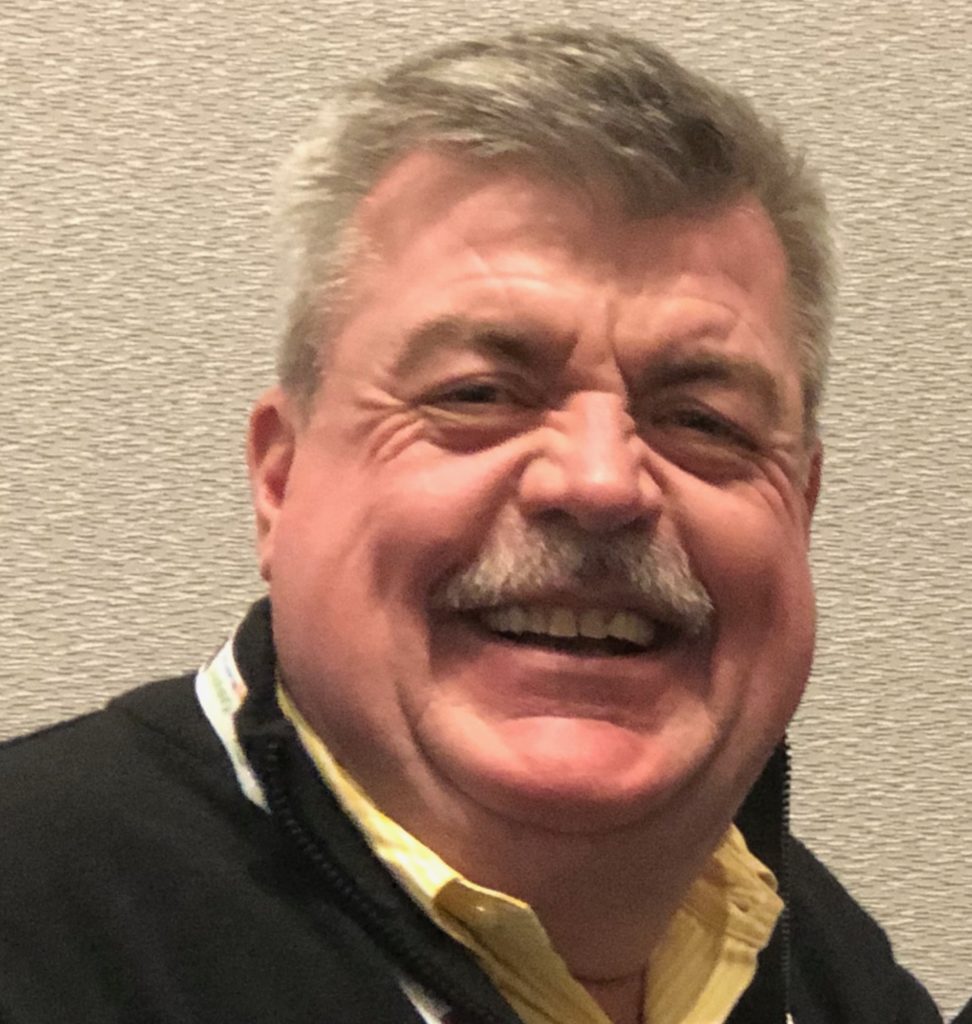 Having received his bachelor's degree in 1983 from Boston Architectural School, Timothy J. O'Connor worked as an architect at various firms as well as independently through 1992. That is when he began a new career path that would become one of his passions. As Exhibition Director for the non-profit organization, New England Art Ed Conference (NEAEC), Tim planned, organized, installed and managed what would become a continuous, unending succession of visual art exhibits on the second floor atrium of the State Transportation Building, in Boston. A tradition that continues with MAEA to this day.  
Joining MAEA/NAEA that same year, Tim quickly became involved on the MAEA board as conference manager, and together with his partner John Michael Gray, ran MAEA conferences and as well as NEAEC conferences on alternate years.  Always with a smile and an unforgettable laugh, he and John Michael made certain those conferences were educational, useful and fun! Tim then served as MAEA president from 2000-2002, and presented at the NAEA national convention numerous times.
Through NEAEC, Tim also became Program Director of the Boston Globe Scholastic Art and Writing Awards program in 1992.    Another of his passions, he and John Michael Gray, ran this program until 2013, building it into an award winning program and an exemplar for other states.  
Never one to sit idly, Tim spent part of his summers from 1992 to 2008 working for the Newton Public School's summer enrichment program for academic and creative encounters.  The program served over 500 students, grades 3-9. Tim recruited students, developed programs, ran the budget, ordered supplies and conferenced with parents. 
A good portion of his summers however, were spent in Provincetown where his presence, along with that of his partner John Michael, would guarantee your fundraiser would be a huge success.   Known as the Hat Sisters,  they had met in 1984 and when they attended the second ever Provincetown Carnival celebration that year wearing matching dresses and hats, (created by John Michael),  their legend began and their popularity quickly grew extending to Boston and beyond. This amazing duo wed twenty years later in 2004 as they continued attending charitable events, raising significant amounts of money for numerous causes and creating friends all over the world. 
In 2011 Timothy J O'Connor was honored as Massachusetts Art Educator of the year!
Today,  for the thousands of Massachusetts students whose art work he hung; the countless teachers he supported through conferences and more; the 27 years of volunteer service he gave to MAEA; and the other hat(s) he wore during his close to 45 years of charitable work we thank him and present him the with the second ever, MAEA Lifetime Achievement Award!
The MAEA Board of Directors are looking forward to honoring and celebrating the 2020 MAEA Art Educators of the Year at the 2019 MAEA conference at Montserrat College of Art. The awards ceremony has been scheduled for November 9, 2019 at 5:00 pm in the Underground  248 Cabot St, Beverly, MA.
Please join us for the awards ceremony at 5:00 pm. The MAEA Awards Ceremony is open to the public.