We are happy to share that Caroline has expressed interest in the role of MAEA President-Elect! While Cari is running unopposed, please take a moment to cast your vote in support of Cari. You will find the ballot in an email that was sent to MAEA member emails on July 25 from president@massarted.com. The deadline to cast your vote is August 3, 2022.
Below you can read her full bio as well as what additional positions we are currently looking to fill on the MAEA Board of Directors.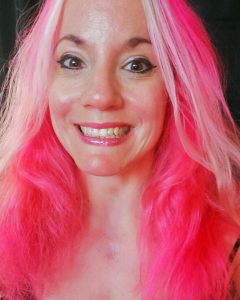 Caroline "Cari" A. DiCicco is the K-12 Art Coordinator for the Everett Public Schools. She is a graduate of the Massachusetts College of Art and Design and Lesley University. She has been an active visual art educator in the greater Boston area since 2008, and is an avid painter and sculptor. She has supervised aspiring educators from both Framingham State University, Tufts University and the Massachusetts College of Art and Design, and has guest lectured in the Art Education departments of Framingham State and Mass Art. This past year, she has completed the MTA and NEA's Teacher Leadership Institute and facilitated professional development for Everett educators surrounding Culturally Responsive Pedagogy. She received a Crystal Award for her capstone project at this year's annual MTA meeting. Cari has spent the last few years teaching visual art at the George Keverian School, as well as leading their well attended Art Club. She and her students have participated in various art exhibitions at the Malden courthouse, Everett City Hall, as well as murals at Beautification Way and Rivergreen Park during Mayor Carlo DeMaria's Spring Clean Up Day. Cari recently exhibited work in Montserrat College of Art's annual Inspired Views exhibition. In her spare time, she is passionate about helping others enhance their lives through fitness as a local CrossFit Coach and recently won first place at an RPS Powerlifting Meet.
The MAEA board is filled by MAEA members just like you. Consider giving back to your state association in the role of an official board position.
We have a number of positions open for a partial term. If you are interested or want more information, please reach out to 
secretary@massarted.com
!
Awards Committee Chair Now – Dec 31, 2022
Secondary Division Director Now – Dec 31, 2022
Retired Representative Now – Dec 31, 2023
Community Arts Representative Now – Dec 31, 2023
Exhibitions Committee Chair Now – Dec 31, 2023
Advocacy Liaison Now – Dec 31, 2023
Webmaster Now – Dec 31, 2023
Publications Editor Now – Dec 31, 2023