Huge congrats to MAEA Members Ralph Caouette, Sara Egan, and Kristi Oliver who were honored at the National Art Education Association National Convention, which was held virtually this year. The award ceremonies were held on Saturday Feb 27, 2021. 
Ralph was awarded the 2021 MacArthur Goodwin Award for Distinguished Service Within the Profession. Sara was awarded the 2021 Eastern Region Museum Education Art Educator. Kristi was awarded the 2020 Eastern Region Outstanding Art Educator, and was celebrated this year due to the cancellation of the convention in 2020.
Ann Villarreal, 2021 MAEA Art Educator of the Year was also celebrated at the national level!
Congratulations to all of the national, regional, and state award winners.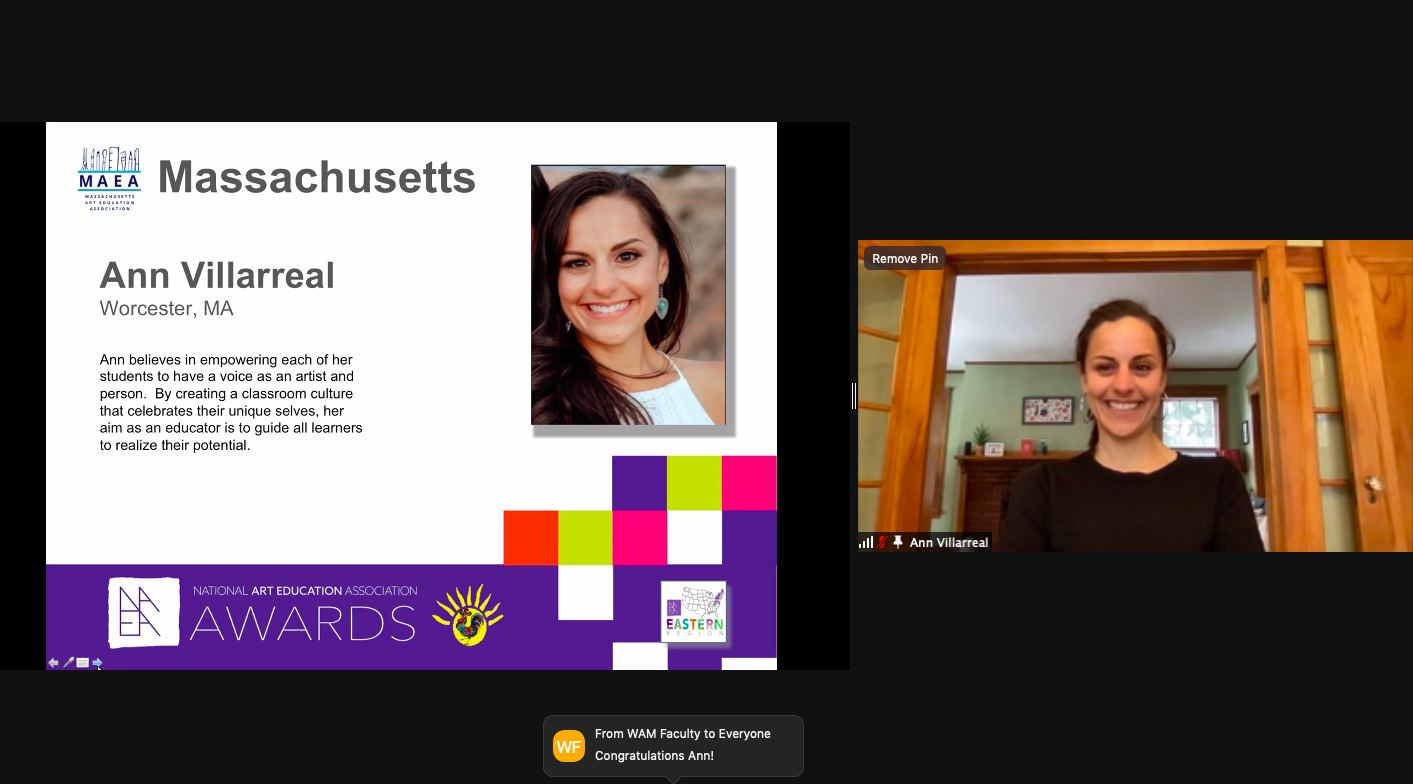 MAEA Award nominations are due May 15, 2021.  Learn more and nominate someone today.
National and Regional Award nominations are due October 1, 2021.  Learn more.