As likeminded arts and education organizations, NAEA and 52 other national groups have come together to release a unified statement on the necessity of arts education for all students, "Arts Education Is Essential".
Download one of the images below and share using the hashtag #ArtsEdIsEssential #VisualArtsEdMatters #wickedsmART and tagging @NAEA or (@WhyArtMatters on Instagram) and @MassArtEd.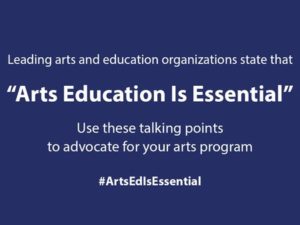 See the original post from NAEA here.