Montserrat's Wildly Popular Summer Program Designed for Art Educators is Back!
Montserrat's Art Educator Summer Institute is a week-long residential summer program (June 28 – July 3) created for art educators teaching grades K through 12, and community college art educators. Our Summer Institute immerses art educators from across the country in our state-of-the-art studio spaces to focus on developing their own practice and build new skills that they can bring back to their classrooms.
Participants will spend the week living on Montserrat's idyllic seaside campus, which is located in the vibrant downtown Arts District of Beverly, MA — just five train stops from Boston. Art educators will have access to an open studio space throughout the duration of the program.
Participants will engage in two workshops each day, taught by Montserrat's faculty of professional artists and scholars. Workshop choices include:
Life Drawing
Digital Photo
Landscape Painting/Drawing
Printmaking
Creative Drawing
Warm Glass
Digital Illustration
A broad array of optional evening activities range from excursions to local museums and galleries, to local outings with members of the Montserrat community to experience all that our city has to offer. Come spend a week building meaningful connections with fellow art educators and pushing the boundaries of your own studio practice!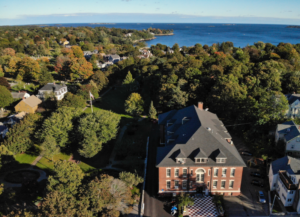 Learn more here, or e-mail admissions@montserrat.edu or call us at 978-921-4242 ext. 1153.