This event has been postponed. Please contact Heidi Hurley, heidi.hurley@braintreeschools.org if you have any questions.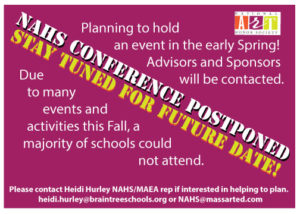 Braintree High School NAHS Chapter is holding the Second National Art Honor Society Mini Conference and calling out to all NAHS Chapters, Sponsors and Advisors! We welcome you to join us in Braintree for a fun-filled day of "ALL NAHS!" We will share ideas, tell stories, and make art. After hearing from the students last year, the majority would like to spend more time making art and sharing what they do. Students should bring a sketch book and some materials they like working with. We have slotted a more "student run" session with the goal that NAHS members can spend more time with each other to network.
This year our guest artist is a former NAHS member who has created her own successful art business her name is Bridget Foster Reed.
Even if you can't bring students, all advisors and sponsors should join us. We will hold a session for us to network, discuss issues and share ideas.
Thank you for all you do!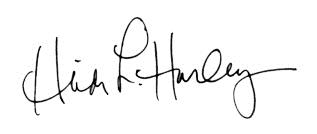 Heidi Hurley
MAEA NAHS Representative
Massachusetts National Art Honor Society Chapter Conference
Who: Statewide National Art Honor Society Chapters
What: State Chapters gather together to share chapter information, gather ideas for the future and collaborate.
Where: Braintree High School – 128 Town Street, Braintree, MA. Art Wing, Media Center, Lobby
Why: Wonderful opportunity for students to meet other NAHS members across the state.
How: No fee. BHS/MAEA Provides Breakfast foods/snacks and materials, everyone brings their own bag lunch. Water provided. BRING YOUR SKETCHBOOKS and any favorite Medium. Some materials will be provided.
When: October 19, 2019. 10:00am-3:00pm
Schedule of Events
10:00 Arrival, Breakfast snacks/bagels (provided) Greeting/Intro
10:30- 12:00 Breakout sessions 1 and 2: Round Table Sessions chapters share ideas and art.
12:00 – 12:45 Bag Lunch Media Center or if nice outdoors.
12:45- 1:45 Guest Artist Talk/Demo
1:45-2:00 Break
2:00- 2:45 Breakout session 2: Group Art Making and Sharing
2:45-3:00 Closing Wrap Up in the Lobby