Eva kearney – Winthrop High School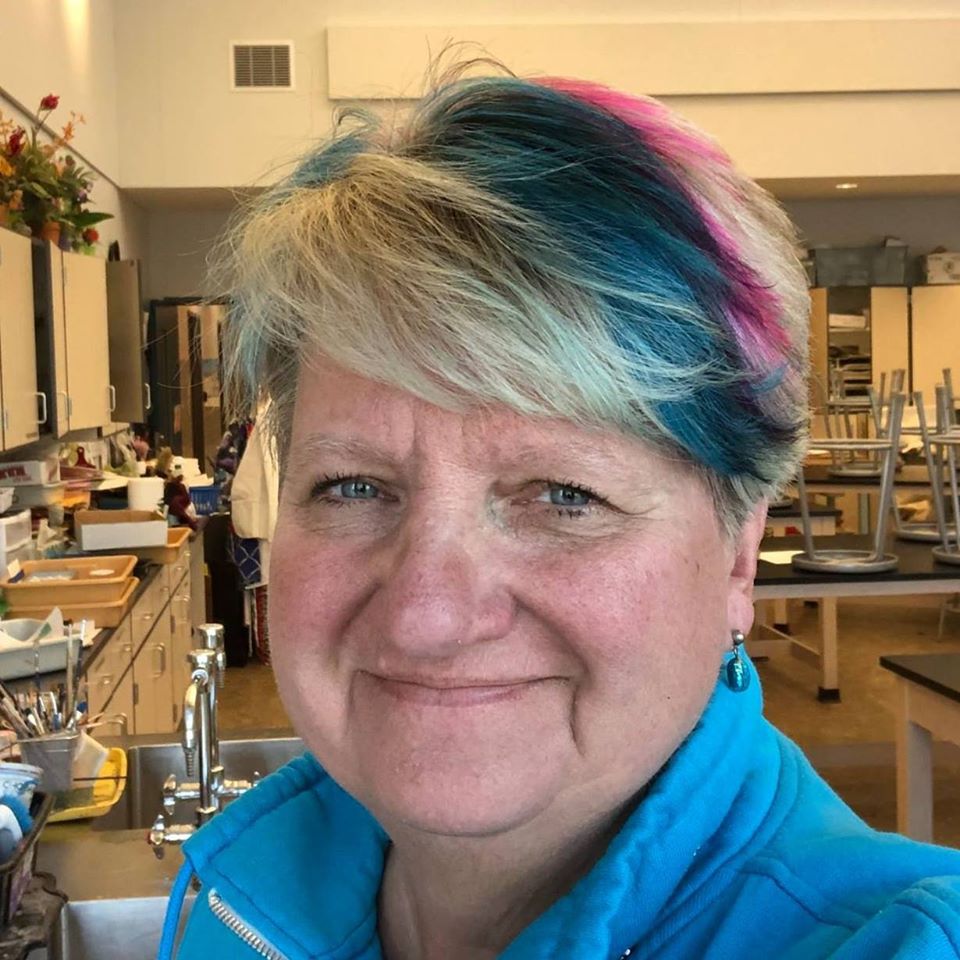 Eva began teaching Art at the secondary level in 1979, at a small Catholic high school in Boston. In 1992 she began teaching at Winthrop High School in Winthrop, Massachusetts, where she continued for the next 27 years. Throughout her career as an art educator and artist, Eva dedicated herself to her students – sharing her love for art; guiding them to acquire skills in many techniques and materials; and encouraging them to become artists themselves as well as to appreciate all types of art and art history.
Eva has been active in many aspects of art education outside of her classroom. She joined MAEA/NAEA over 30 years ago. She became active on its Executive Board, where she gave service for over 20 years, eventually holding roles of Secretary, Vice President, President, Past President and Awards Chair.  She attended every state and New England conference since joining MAEA, as well as many NAEA Conventions. She has presented workshops, moderated discussion groups, worked on numerous committees and advocated for Arts education at seminars, conferences and conventions. She served on the board of the Boston Globe Scholastics for over 15 years. She has mentored over 15 student teachers from various universities.
Eva received MAEA's Massachusetts Art Educator of the Year Award in 2008, the Winthrop Chamber of Commerce award for Excellence in the Arts in 2005, and the Winthrop Chamber of Commerce award for Excellence in Education in 2010.
In addition to her role as an art educator, Eva is an artist who works in many mediums. She has won awards for her works in watercolor, mixed media and photography.
Eva maintains active membership in MAEA/NAEA, the North Shore Art Teachers Association and the Winthrop Art Association.