Martine Malengret-Bardosh – Peabody Essex Museum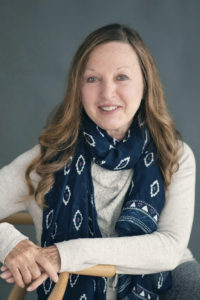 As a museum educator and creative practitioner, Martine Malengret-Bardosh understands the value of art to engage us in a deep conversation with ourselves, and through shared experiences, has the potential to unite us in dialogue with each other. Art is a language that expresses the myriad facets of the creative spirit and as such, transcends disciplinary boundaries. 
In her role as Connected Learning Developer at the Peabody Essex Museum for over 12 years, Martine works in close collaboration with museum colleagues, classroom teachers and district administrators to curate a wide variety of museum experiences and learning opportunities for student and teacher audiences that invite close observation, reflection, creative response and connect to contemporary issues relevant in today's world. Martine is a strong believer in the power of art to uplift and transform leading to new understandings and social change.
Having earned an MA in Arts Education, Martine is particularly committed to supporting art teachers within their school and academic environments and sees the future of education as a choice-based interdisciplinary approach to learning.
The award recipients will be honored on November 12, 2022 at 6:00 p.m. at the Worcester Art Museum (enter at the Lancaster Street entrance). Please join us to celebrate the 2023 award recipients, as well as the 2022 and 2021 award recipients. The awards ceremony will start promptly at 6:15 p.m. and will be followed immediately by the 2022 MAEA Members Exhibit reception. RSVP on Facebook here.