Julie Bernson – DeCordova Sculpture Park and Museum, Lincoln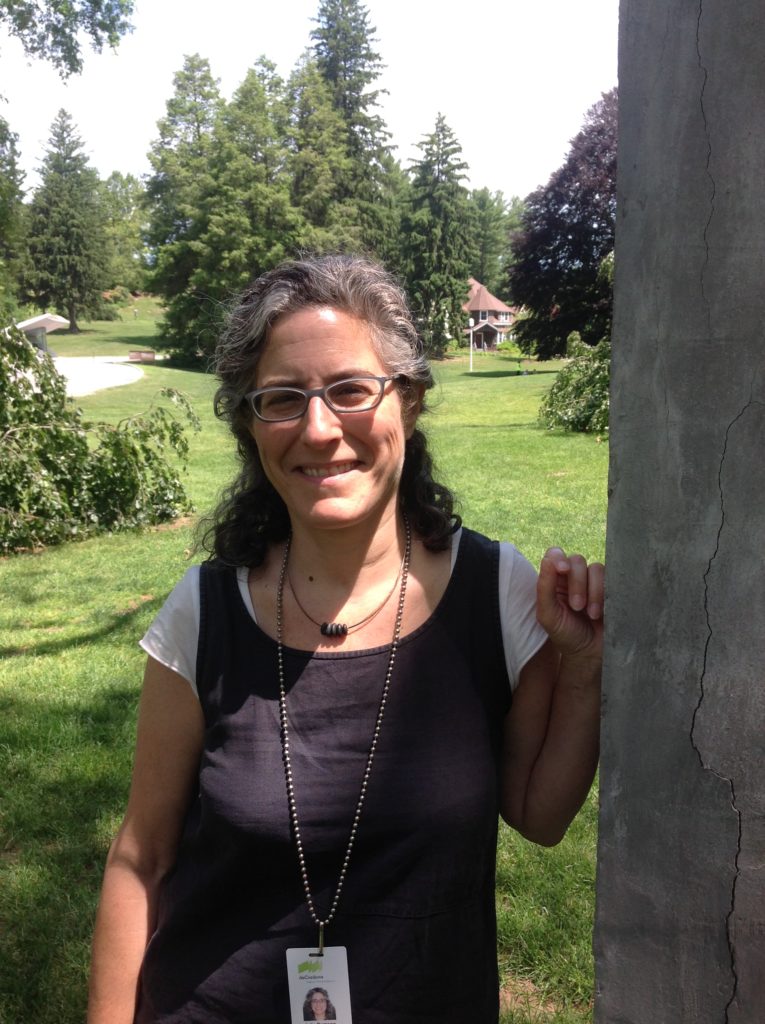 Julie Bernson is the Associate Director of Learning with The Trustees of Reservations. As an extension of her seven years as the Deputy Director for Learning and Engagement at deCordova Sculpture Park and Museum in Lincoln, Julie works with deCordova and other Trustees properties across Massachusetts on school, teacher, and camp programming. Also working in close partnership with Lincoln Nursery School at deCordova and the Boston area Reggio Emilia-inspired network, Julie is committed to promoting and supporting place-based, collaborative, experiential learning in classrooms, museums, and other informal learning environments for ages 2 to 92.
Julie was previously adjunct faculty in Brandeis University's Education Program teaching "Looking with the Learner: Practice and Inquiry," an experiential learning class promoting democratic education through museums. As Curator of Education at the Addison Gallery of American Art at Phillips Academy, Andover, for seventeen years, she participated in the architectural and pedagogical design of the Museum Learning Center for object-based learning inspired by the museum's curatorial practice. Julie's Masters in Education at Lesley University was a self-designed exploration of the correspondences between art museum education and the Reggio Emilia approach.
The MAEA Board of Directors are looking forward to honoring and celebrating the 2020 MAEA Art Educators of the Year at the 2019 MAEA conference at Montserrat College of Art. The awards ceremony has been scheduled for November 9, 2019 at 5:00 pm in the Underground  248 Cabot St, Beverly, MA
Please join us for the awards ceremony at 5:00 pm. The MAEA Awards Ceremony is open to the public.