Jonathan Hansen – Mendon Upton Regional School District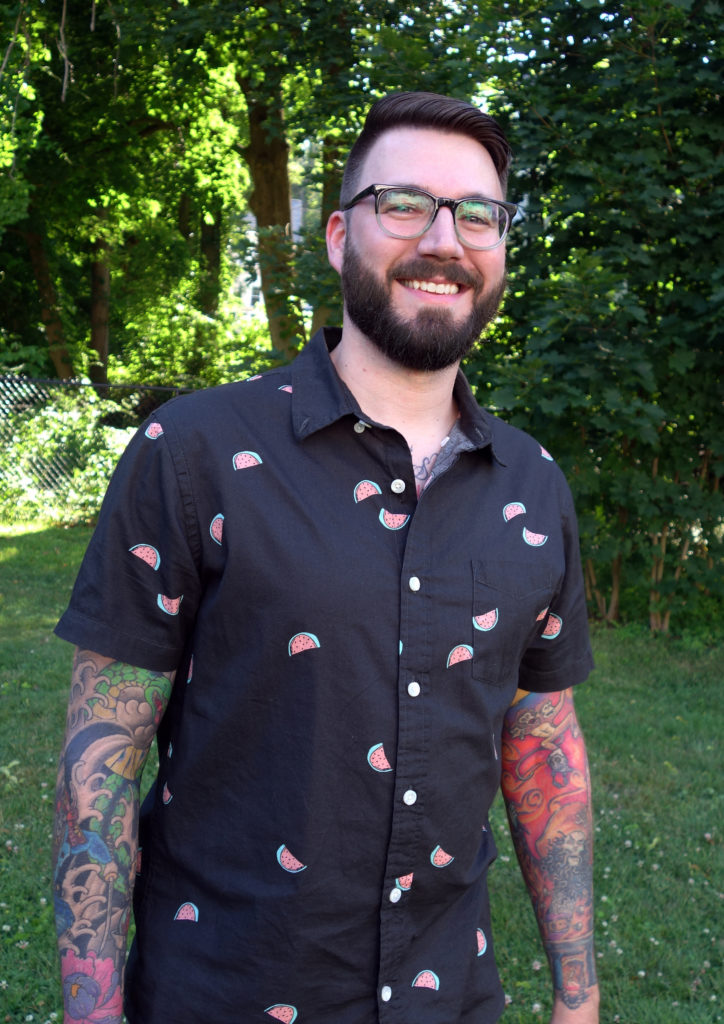 Combine the fun elements of a game show, terminology from role playing games and
the aesthetic of an 80's arcade and you'll get a sense of what it's like being in Jonathan Hansen's classroom. He is a seasoned Art Teacher in the Mendon Upton Regional School District, now in his sixteenth year. Using a hand-crafted Gamification grading system, he challenges his students through fun and engaging lessons to develop their own visual language to create artwork. With his sense of humor and low-key demeanor, Jonathan is able to connect to students and inspire and lead them to reach their artistic heights. Though various extra-curricular courses after school including Art Club, Tabletop gaming, model-making and cartooning, he continues to build an environment in his classroom for students to not only succeed, but want to be a part of. Jonathan was awarded two grants through the Mendon Upton Education Foundation which included Lego wall murals and art dispensing vending machines located at Miscoe Hill and Nipmuc High School. He considers Middle School to be a grab-bag of projects and materials in the categories of Fine Art, Illustration and Graphic Design in order to prepare his students for the next step.

The MAEA Board of Directors are looking forward to honoring and celebrating the 2020 MAEA Art Educators of the Year at the 2019 MAEA conference at Montserrat College of Art. The awards ceremony has been scheduled for November 9, 2019 at 5:00 pm in the Underground  248 Cabot St, Beverly, MA
Please join us for the awards ceremony at 5:00 pm. The MAEA Awards Ceremony is open to the public.