Alexandra Etscovitz – Memorial Spaulding Elementary, Newton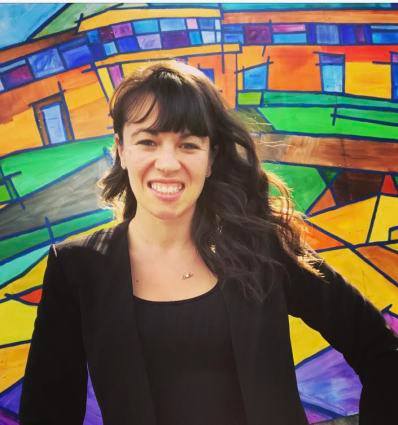 Alexandra Etscovitz has been teaching at Memorial-Spaulding Elementary School for 15 years, the same school she once attended as a child. In her 15 years teaching, Alexandra has created a diverse curriculum experience in her visual art program that ensures fruitful engagement to all learners, as well as spearheading a school wide arts integration program that allows children access all content areas through creative avenues. She teaches young artists in her local community of Needham at her school called Art4YourChild. Alexandra is involved in multiple committees including educational leadership teams at her school and the city of Newton.
Alexandra is passionate about the power that the arts afford children. Alexandra believes that art is the answer. Despite an ever-changing and increasingly complex world, no matter what you ask or how you frame the question there is one thing she believes for sure….art is the answer. Art engages, art heals, art challenges, and art is transformative. Alexandra seeks to create a joyful, calm, challenging, and engaging space for children to explore the world, their art and ultimately the power that lives within them. Her commitment to arts advocacy, collaboration, inclusive learning, and strong arts programs is her passion.

The MAEA Board of Directors are looking forward to honoring and celebrating the 2019 MAEA Art Educators of the Year at the 2019 NAEA Convention in Boston and we hope you will join us!
The awards ceremony has been scheduled for March 16, 2019 at 11:00 – 11:50 a.m. in Meeting Room 310/Center at the Hynes Convention Center, 900 Boylston Street, Boston, MA. Registration for the NAEA Convention is NOT required to attend the MAEA Awards Ceremony.