Amy Brown – Chelmsford Public Schools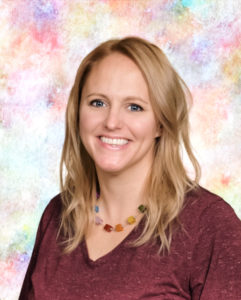 Amy Brown has been teaching Art for over 17 years, and her lessons have been featured in publications worldwide such as Scholastic Magazine, Homeschool Top 100, IncredibleArt.org, Family Friendly HQ, Artastic, Lowell Sun, Framingham Source, and Metrowest News.  She began her career in Framingham, and is now teaching in her hometown of Chelmsford, Massachusetts at Byam Elementary School. Her students are encouraged to express themselves while exploring new materials and techniques. Mrs. Brown always tries to impress upon her students that they can use Art to spread their message to the world. She creates lessons using the district, state, and NAEA Visual Arts standards, and she has helped co-author Visual Arts curriculums throughout her career.
In addition to being selected as the 2023 Massachusetts Elementary Art Educator of the Year, Mrs. Brown was also a recipient of the "Women Making History Now" award from the Massachusetts State Senate and House of Representatives in 2019. She has been asked to speak at numerous conventions and events, such as "Leadership & Engagement Summit", the "Presidential Inauguration" at Montserrat, and MAEA conferences. Mrs. Brown plans to continue teaching and inspiring young artists, while also supporting fellow Art Educators for many years to come!
The award recipients will be honored on November 12, 2022 at 6:00 p.m. at the Worcester Art Museum (enter at the Lancaster Street entrance). Please join us to celebrate the 2023 award recipients, as well as the 2022 and 2021 award recipients. The awards ceremony will start promptly at 6:15 p.m. and will be followed immediately by the 2022 MAEA Members Exhibit reception. RSVP on Facebook here.