Julia Mullins, Lynn Public Schools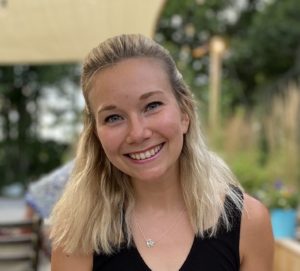 Julia Mullins is the Visual Arts teacher for Lincoln Thomson Elementary and Sewell Anderson Elementary in Lynn, Massachusetts, and is lucky to teach in an area rich with artists.  She often draws lesson inspiration from art found walking the streets of her students' city.  Focusing heavily on BIPOC artists, her goal is to make sure all walks of life are represented and celebrated in her projects.  
Bringing the visual arts to all is extremely important to Miss Mullins.  In addition to teaching in the States, she has traveled to Kenya and Nepal to spread the joy of art.  From guiding students to paint murals on their school walls, to teaching English through the universal language of art, she has worked to make sure as many children as possible have the ability to connect with their inner artist. 
When Miss Mullins is not teaching, she is doing her own art.  She currently owns a small wood burning business where she specializes in animal portraiture.  This combines her two greatest passions-dogs and art.  If there is a dog in the general vicinity of where she is, you better believe she has found it and is smothering it with pets and love.
The award recipients will be honored on November 12, 2022 at 6:00 p.m. at the Worcester Art Museum (enter at the Lancaster Street entrance). Please join us to celebrate the 2023 award recipients, as well as the 2022 and 2021 award recipients. The awards ceremony will start promptly at 6:15 p.m. and will be followed immediately by the 2022 MAEA Members Exhibit reception. RSVP on Facebook here.