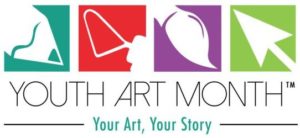 There are lots of ways to participate in Youth Art Month. Participate in the Statewide exhibit by registering below. You can also participate in the YAM Flag Contest sponsored by Sargent Art.
Celebrate Youth Art Month in your school, with your district, and at a regional exhibit near you. Start your YAM planning for a school or district event with this quick start guide from the Council for Art Education.
Participating in multiple events spotlights more students and spreads the word on the great things happening in your classroom and the importance of quality art education!
Statewide Exhibit Information
Now that you've registered for the 2019 Statewide YAM exhibit, start planning when and where you will be dropping off your student's work.  Teachers around the state have volunteered to be a drop-off location during the week of January 14 -18. Check the link above for exact dates, times, locations, and contact information. You can also drop your work off directly to the State Transportation Building January 22, 26, and 30. Please remember to reach out to the teacher you will be dropping your work off to, so they know to expect you. 
EXHIBIT DATES
February 11 – March 27, 2019. The exhibit is open weekdays 9:00 – 5:00 except Presidents' Day.
Family Celebration
Sunday March 3, 2019 12:00 – 4:00 p.m.
Ceremony
Sunday March 3, 2019 12:30 p.m.
Registration
All participating teachers for the Statewide Youth Art Month exhibit must register. Registration for the Statewide Youth Art Month Exhibit is free for MAEA members. Non-members pay $15 – Details for non-member payment below registration form.
Registration closed January 4, 2019.
NON-Member Payment
Please pay online via Paypal after registering or by check when delivering work. Contact treasurer@massarted.com for purchase orders.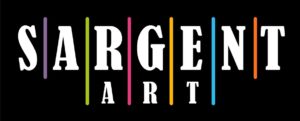 Thank you to Sargent Art for sponsoring Youth Art Month!