Anne Charron – West Springfield High School, West Springfield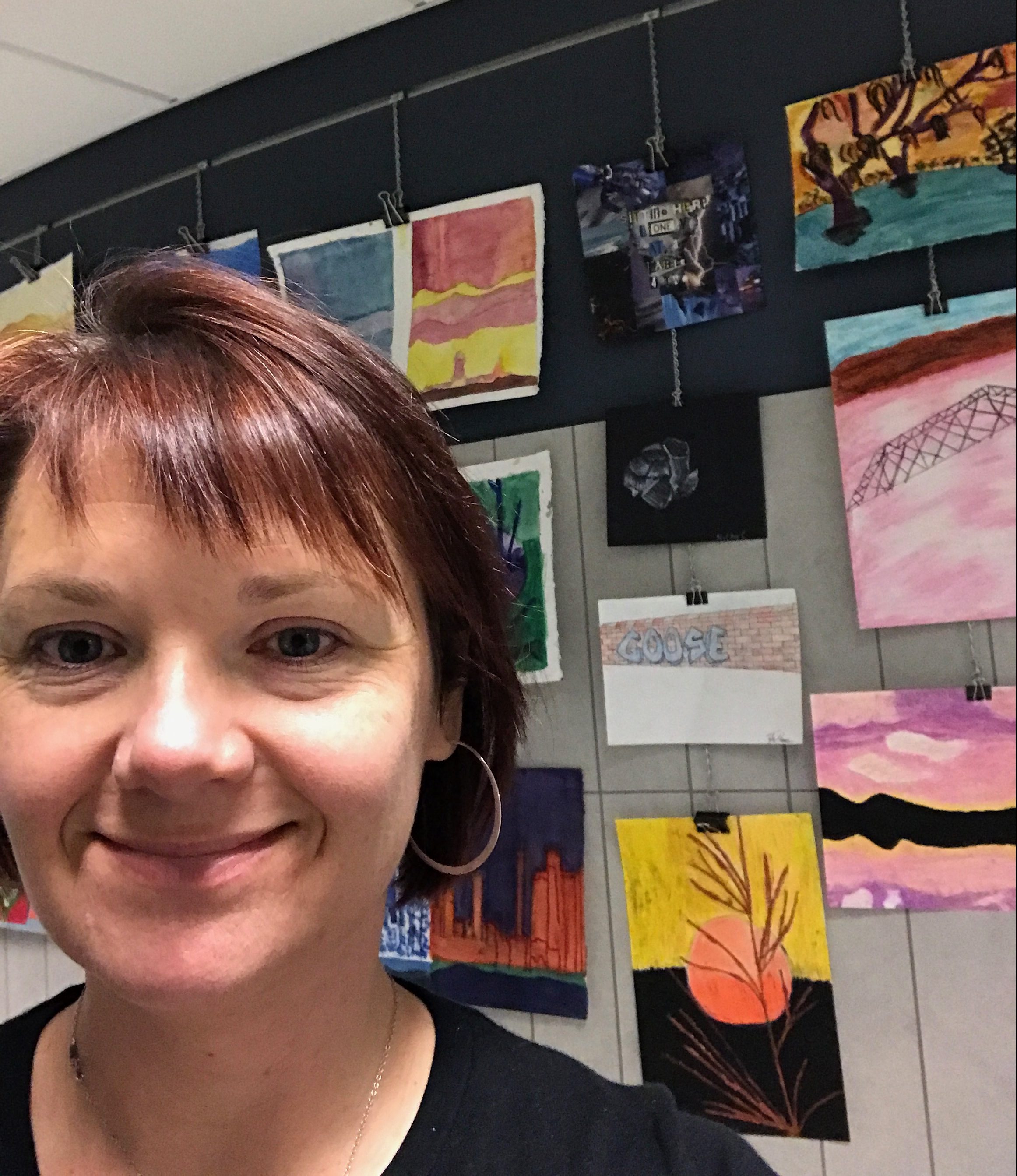 Anne Charron finds inspiration from her students. Abbey, Joe, Eve, Capone, Linden, Gabby, Erika, Georgia, Alisa and SO many more; they kindle the sparks of curiosity, beauty, struggle, joy, love, and persistence. Teaching with these flames in her heart since 1997 has been an accomplishment Anne takes pride in. She is proud to accept this award in recognition to all they have shared with her.

Anne describes working in the company of Heather Kasunick, Rachel Lepine, Cara Taylor, Andy Bell, and Nathan Holesovsky at West Springfield High School as challenging and meaningful. With purpose they develop ideas and worthwhile opportunities for their students together. Meg Largey, Helen Austin, Yasmin Thahir and Amy Carter make the magic that grows the district's artistic capacity. In tandem these teachers have created an arts program that serves EVERY student allowing for discovery, excitement, and accomplishment. Anne says, "Honored doesn't begin to describe the feeling of working with such an accomplished group of people."
Particular thanks are due to Lora Barrett and Jodi Schmidt. Every student who benefits from Anne's teaching should thank Lora and Jodi for their endless love of art, teaching, and Anne. She feels it and shares it. Thank you.

The MAEA Board of Directors are looking forward to honoring and celebrating the 2019 MAEA Art Educators of the Year at the 2019 NAEA Convention in Boston and we hope you will join us!
The awards ceremony has been scheduled for March 16, 2019 at 11:00 – 11:50 a.m. in Meeting Room 310/Center at the Hynes Convention Center, 900 Boylston Street, Boston, MA. Registration for the NAEA Convention is NOT required to attend the MAEA Awards Ceremony.